Amy Walsh MVB:
Amy qualified with an Honours degree from UCD in 2005. Following her qualification she worked with Pat Coffey in Clonakilty until she joined us for the 2007 season. Having spent many years working with large and small animals, in more recent times Amy has specialised  in Companion Animal medicine and surgery.

Eoin Barry MVB Cert DHH:
Eoin hails from nearby Castlelyons where his family are well known farmers. Having qualified in 2017 Eoin spent a number of years honing his skills in the Carlow area. He joined Duntahane Veterinary Clinic in Fermoy in the summer of 2020 and works with both Large and Companion animals.
Ian Fleming MVB MRCVS:
Ian qualified from Trinity College Dublin in 1977 and following a period of work in general practice in Wales he came to Fermoy to work at Condon's which evolved into today's Duntahane Veterinary Clinic. Ian has spent most of his working life with the bovine species although he does like to do a bit of small animal work from time to time. He is a particularly good surgeon.

Paul Redmond MVB MRCVS Cert DHH: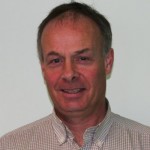 Paul qualified from UCD in 1980 and commenced work in Fermoy with the practice of John T. Barry (later Conor O'Brien) and worked there in general practice until 2002 when he joined Eamon Halton as Partner at Duntahane Veterinary Clinic. Paul has spent most of his working life with Bovines. He has a particular interest in Dairy Herd Health and Infectious diseases. In June 2012 Paul was conferred with a Certificate in Dairy Herd Health following two years study at UCD.

Grainne qualified from UCD in 2015 and started her working life in Co. Donegal in a busy mixed practice sharing duties in both Large and Companion animal sections. In early 2019 she travelled and earned some valuable experience working in a Companion animal environment in Hamilton, New Zealand. In the summer of 2019 she returned home to begin working in Co. Clare at Burren Vets across farm, equine and companion animals. In summer of 2020 she joined Duntahane Veterinary Clinic and fitted in as if she had always been here. In her spare time Grainne has a keen interest in equestrian sports and regularly competes at amateur level.
Kathy Power MVB
Kathy is from a large dairy farm in Dunhill, Co. Waterford and loves her dairy cows. She qualified from UCD in 2022 and joined Duntahane Veterinary Clinic in September 2022. She is the holder of county medals for camogie and gaelic football and among her interests are music (particularly trad music), riding horses and milking cows.
Amy Barry BVetMed.RVC
Amy is a local girl from nearby Glenville. In her early years she worked summer work in Duntahane Veterinary Clinic before she emigrated to England where she decided to study Veterinary Medicine at the prestigious Royal College in London. Having spent the last number of years working in clinics around the London area, where she developed a keen interest in Veterinary Dentistry, she recently decided to come home. We are delighted to have someone of Amy's experience on the staff at Duntahane Veterinary Clinic.
Elizabeth Fuller (Veterinary Nurse);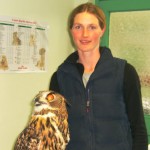 Liz joined our team in June 2002 after completing the Veterinary Nursing course in St. John's College in Cork. She has been registered as a provisional Veterinary Nurse with the Veterinary Council of Ireland since then. In 2011 she completed her studies to enable her to become a fully registered Veterinary nurse (RVN).

Caroline O'Callaghan (Veterinary Nurse);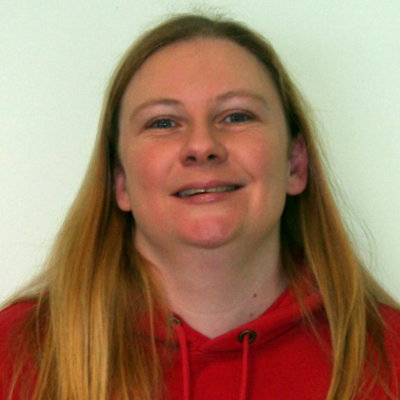 Caroline joined our team in September 2002 having completed her studies in Animal Care at St. John's College in Cork. Caroline has since been registered as a provisional veterinary nurse with the Veterinary Council of Ireland. In 2011 she completed her studies to enable her to become a fully registered Veterinary nurse (RVN). She likes the involvement with surgery and looking after patients when they are in need of her attention.

Bernadine Maguire (Office Manager).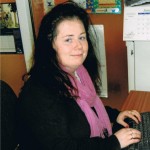 Bernadine started work with "Condons" in 1993 having completed a course in "The Modern Office and Business Skills Course" at Colaiste an Chraoibhin. She has been the Office Manager for the past ten years and is responsible for the day to day running of the practice.

Therese Flynn (Reception)
Therese joined the team in May 2021 having previous experience in the pet store business both as a manager and proprietor. Prior to that Therese had worked as a Veterinary Nurse in Douglas. Since her arrival at Duntahane Veterinary Clinic she has become a much-valued member of the team.