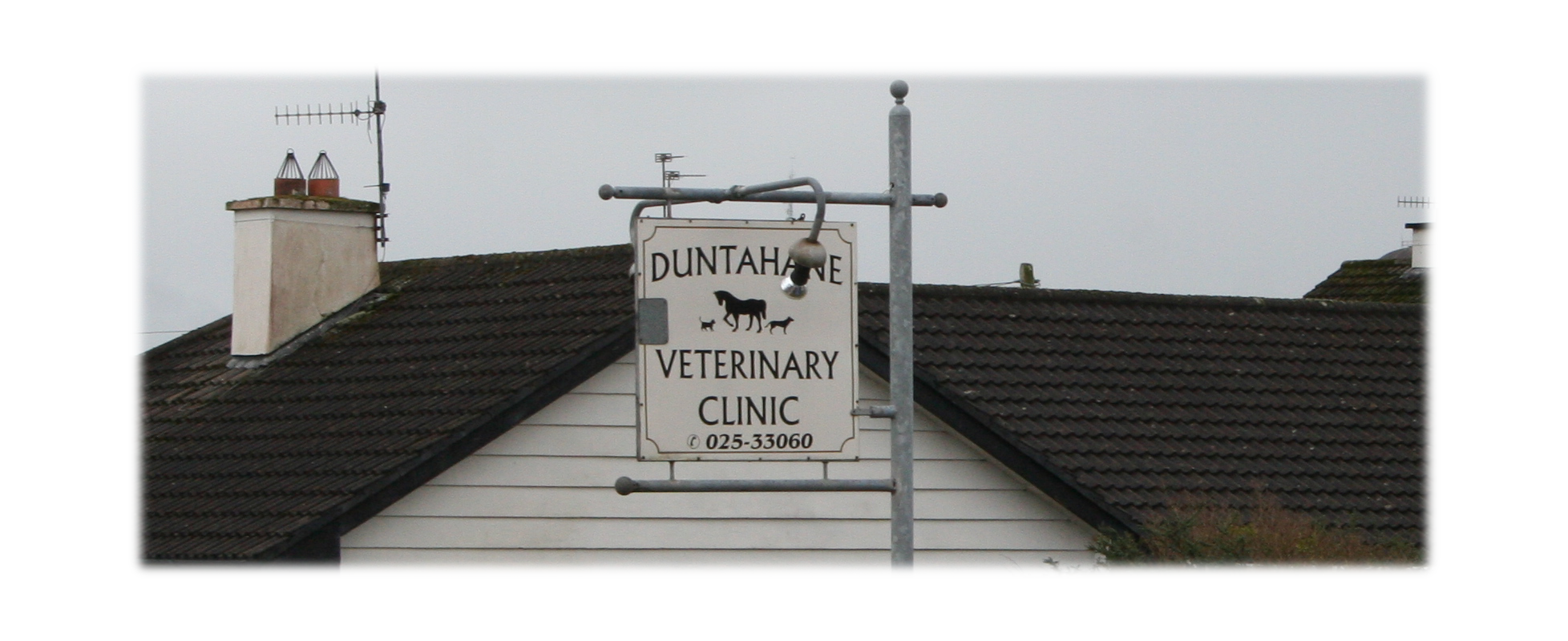 Year established: 1950's
Main business: We aim to provide a veterinary service, noted for its excellence and compassion, to the farming, equine and small animal communities in the surrounding area. The practice strives to be at the leading edge of modern veterinary science with all staff urged to improve their current knowledge by attending courses, seminars and conferences in their particular field. Nowadays Continuous Professional Development (CPD) is compulsory for registration with the Veterinary Council. At Duntahane Veterinary Clinic we have always pressed our staff to improve themselves with CPD.
Members of staff have particular interests which include mineral imbalances, reproductive /fertility work, viral diseases, bovine lameness and bovine digestive tract upsets, nutrition, herd health and surgery. These interests are pursued actively by the particular staff members and as a consequence we have expert opinion readily available within the practice. Whenever it might be needed, we also have ready access to external veterinary expertise.
As part of our Herd health programme we run information evenings for our clientele on an annual basis with smaller group sessions on a more frequent timescale.
We have in our practice ultrasound scanning machines which we use for reproductive work (bovine, equine and companion animal) and diagnostic procedures in all species. We have a digital X-ray machine which we use for diagnostic procedures both in the clinic and in the field. We have biochemistry and haematology laboratory machines which we use to give us prompt answers in our quest for the correct diagnosis.
In our modern office we are constantly upgrading our computers, fax machines, internet and photocopiers as we strive to have the most up to date equipment available to us.
We send out our bacteriology and virology diagnostic work to the Regional Veterinary Laboratory, the Irish Equine Centre and other laboratories in the Cork region where we are assured of a quick answer to our problem.
Staff numbers:
Qualified Veterinary surgeons:    5
Registered Veterinary Nurses     2
Office Staff………………………..2